JTECH Medical's Northstar Industrial Medicine System has all of the tools needed to objectively document physical capabilities. Functional Testing software modules save time and money with quick analysis and detailed narrative reports at the click of a button.

Accurate & Flexible
Documents a subject's ability to meet critical demands and job requirements
Provides accurate testing for physical strength capabilities, physical disabilities, and reliability of effort for a variety of applications, such as fitness-for-duty, return-to-work, post-offer evaluation and much more
Flexible enough to use any material handling, work activity, work posture, job task, cardiovascular, dexterity or any other criteria imaginable
Provides users with a competitive edge in addressing referral questions and satisfying Americans with Disabilities Act (ADA) and Equal Employment Opportunity Commission (EEOC) compliance issues
Included in this System: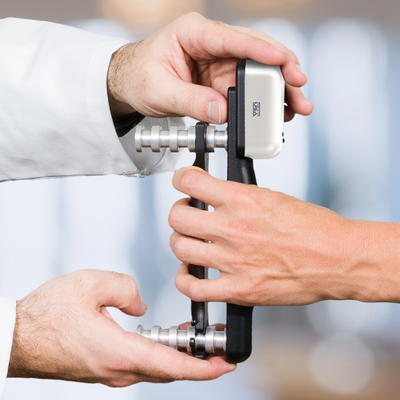 Tests and documents max grip strength at multiple intervals, 5-position grip test, rapid exchange grip, and sustained grip.
Provides the ability to document a subject's strength for a variety of tasks such as pushing, pulling and lifting. Includes JTECH's Mobile Lift Platform.
Northstar Software
Includes robust Functional Testing Modules that document and analyze a subject's ability to meet critical demands

Activities Tests – documents repetitive or sustained work tasks such as kneeling and reaching overhead
Posture Tests – documents common workplace postures such as sitting, kneeling, and bending as well as customizable postures
Material Handling Tests – objective evaluation of occasional and frequent handling tasks such as lifting, carrying, pushing and pulling
Dexterity Tests – documents standardized dexterity tests such as Purdue Pegboard, Minnesota Dexterity Test as well as Bennett Hand tool
Cardiovascular Tests – objective evaluation of aerobic fitness with custom or standardized tests

History tables display results that allow evaluators to objectively assess where the subject's physical abilities are and when they are ready to return to work
Automatic data calculations for mean, fatigue, maximum effort, percentage of NIOSH standards met, coefficient of variant, and consistency